Category Archives:
pictures – boats
…Model Builder's photo

…it's all in the angle of the camera…
My contest entry over at another forum had me coming up with a scene I couldn't model normally. I have many space, time and financial restrictions and so settled on trying to fool the viewer's eye into seeing things that simply aren't there. My first shot shows my final effort as pictured…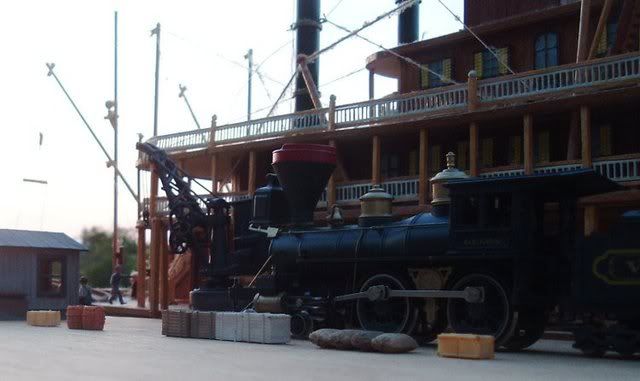 Because I wanted a post-Civil War setting, I felt a color shot couldn't do it and so, using Gimp, I added a sepia tone and fuzzy border to what is now my contest entry.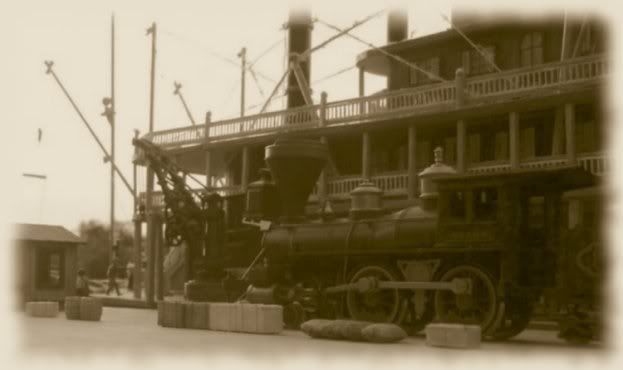 Needless to say, I'm thrilled with how it came out…especially when you consider the "hours" of careful "modeling" I did…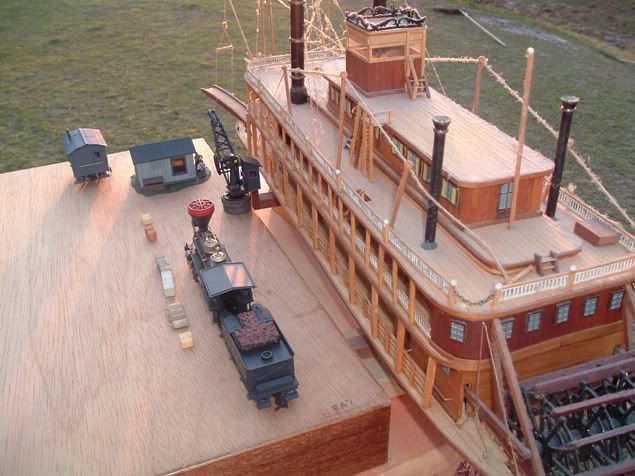 I must add that the packet steamer is a wooden model in 1:90 scale built and given to me by one of my residents, Mr. Ralph Hughs. I've since christened it the "Col. John S. Mosby", after a particularly wily Confederate guerrilla fighter in the Civil War. My future plans include re-rigging it, as most of it is dried out and breaking, cleaning it off and putting a crew and passengers on it.