…one of their earliest examples, it came in its original wooden nesting box and had no signs of the dreaded zinc pest.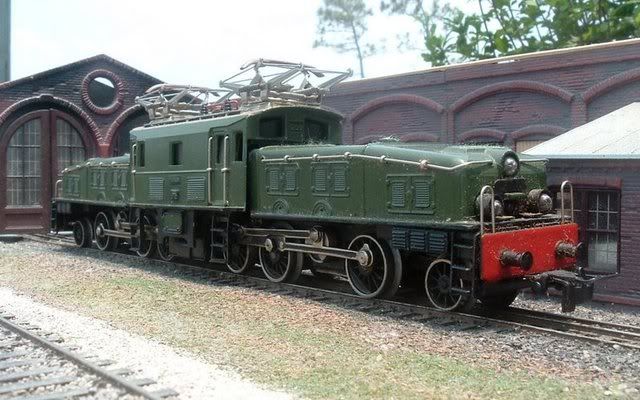 A good example can fetch $5000 or more and the one pictured was now in my hands. A friend had a neighbor who was cleaning out his garage, whereupon he pulled out three old plastic Coke trays filled with old Marklin trains, track and accessories. There also was a complete American Flyer S scale set with a 4-4-2 locomotive and track.
"$50," he said, "…the old man just wants a little money and has no idea what it's worth." I believe my friend had my best temporal interests in mind but, alas, he doesn't have an eternal perspective. My…our…Great Judge and King has a gaze from His Throne that sees through all of our actions, no matter how good or innocent they appear.
I told him I'd look it all over that night but knew that I couldn't come near a fair offer for the lot. The next day I dropped it off, the old man's kids now having found out that there was a little bit of treasure in the garage to palm off on Ebay. Who knows where that Croc is now.
"Well done, good and faithful servant." means a whole lot more to me now, and, like some trophy catch and release fish, I still have a picture of the one that got away.